Why make a reservation for Austin airport parking?
Flying has become increasingly stressful over the years, and there seems to be uncertainty at almost every step—ticket counter, security, coffee line, and gate. But, finding airport parking does not need to be one of the stressful steps.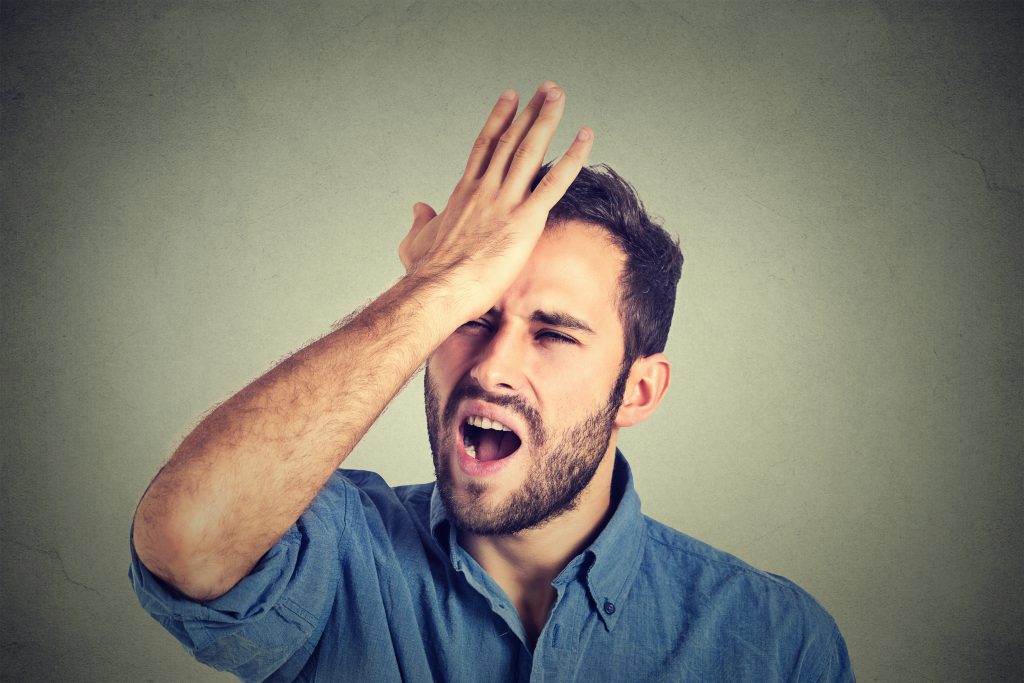 In this era of making reservations for movies, restaurants, haircuts, and even doctors' appointments online, we all understand the benefits. The same is true of making a reservation for parking at the airport. If you are driving to the airport and need to park your car, a parking reservation at Austin's Park&Zoom offers the same types of benefits!
Reduce stress—With a reservation, all you have to do is drive to Park&Zoom, where you have   a parking space waiting for you. No circling, trying to find an open space, no wondering if there is a shuttle, or how long it will take to get to the terminal. It's all confirmed, no guesswork.
Save time—A parking reservation saves time in more ways than one. First, you save time by not driving around looking for an open lot and an open parking space.  Next, you save time because the Park&Zoom shuttle is there and ready to zoom you over to the terminal.  And lastly, you save time because Park&Zoom is on the airport, so you are very close (almost walking distance) to the terminal.
Save money—When you have a parking reservation, you do not spend time or gas driving around looking for a parking place and that saves you money.
Peace of mind—You can't put a price tag on the peace of mind you get knowing you have a wide, covered parking place with your name on it!
How to make a reservation at Park&Zoom.
There are two ways to make a parking reservation, online at the Park&Zoom website or with the Park&Zoom app, available for both Android and iPhones. Either way, making a reservation is simple. Simply enter your departing date and time and your returning date and time, plus the type of parking you desire, covered self-park or covered valet. You can even get a cost estimate for your stay. (Keeping in mind that the estimate can change, just like flight times!)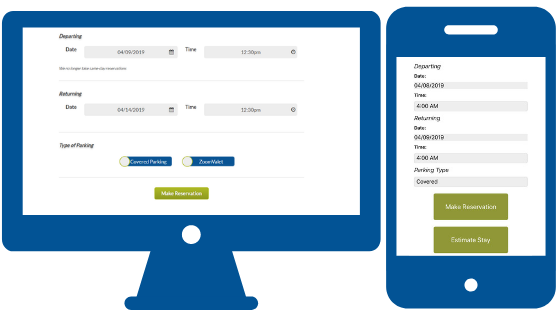 Do I have to create an account to make a reservation?
You can make a reservation as a guest, which means you do not have to create an account, just like shopping online. If you like, you can create an account for your own convenience in making future reservations, or you can join the ZoomClub for free, which will give you the ease of having an account, plus other benefits, like lower reservation fees, accruing points for free parking, and access to coupons.
Can I make a reservation for any day?
We do not accept same-day reservations. And, if our system estimates that our lot may be full for the day you want, it will not accept your reservation to guarantee a parking space. (Unlike the airlines, we won't oversell!)  That being said, even if we are not able to accept a reservation for the day you want, please stop by and check with the gate attendant to see if there is a space available.
How and when do I pay?
The one-time reservation fee is applied when you make the reservation. All other costs, such as parking and car care services, are paid at the end of your stay. If you need to cancel, the reservation fee is non-refundable, but no other costs are applied.
How much does it cost to make a reservation? How much does it cost to park?
You can guarantee your parking space for the low one-time reservation fee of only $1.95 for ZoomClub members, or $4.95 for non-members. If you opt to join the ZoomClub to get the lower fee, your first reservation FEE is waived.
Here is a breakdown of all the charges involved in using Park&Zoom: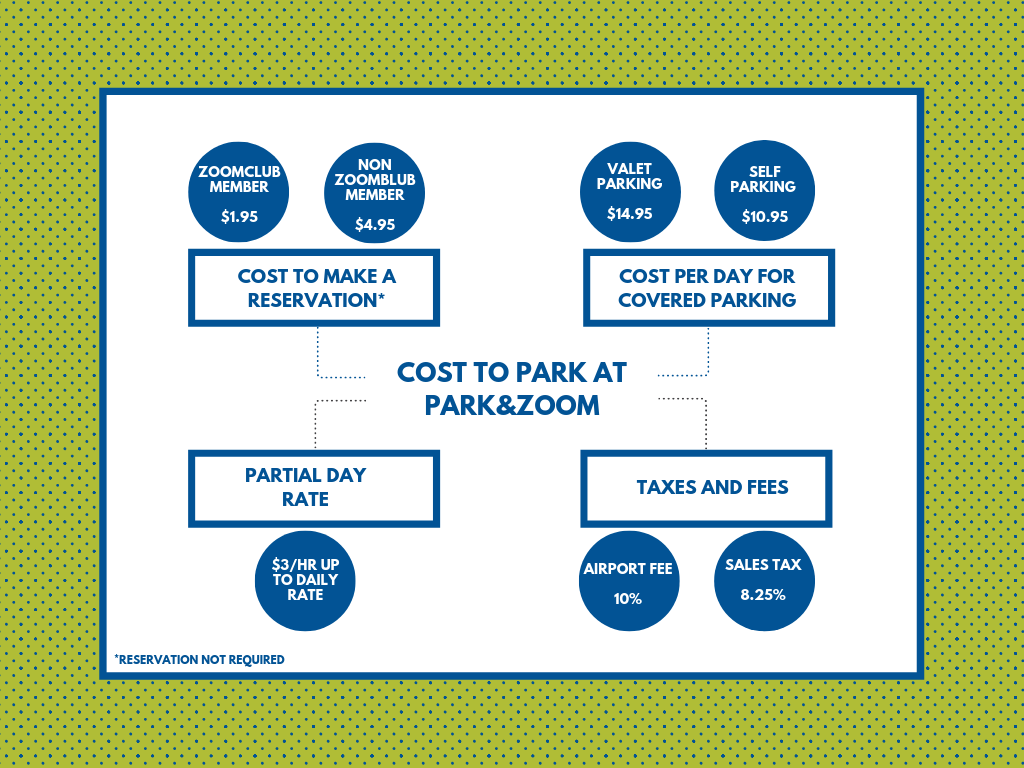 Don't feel like doing the math? Use our handy estimator tool: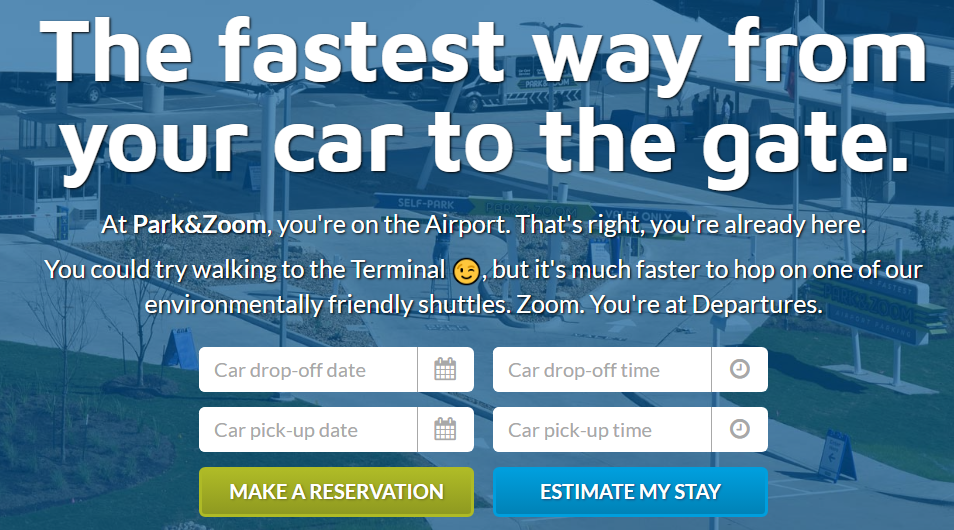 How do I add Car Care services to my parking reservation?
When you leave your car at Park&Zoom, you have the option of receiving car care services. These include car wash, oil change, and other miscellaneous services. If you would like to add Car Care services to your parking, simply tell the attendant when you check in. The cost will be added to your final bill when you check out.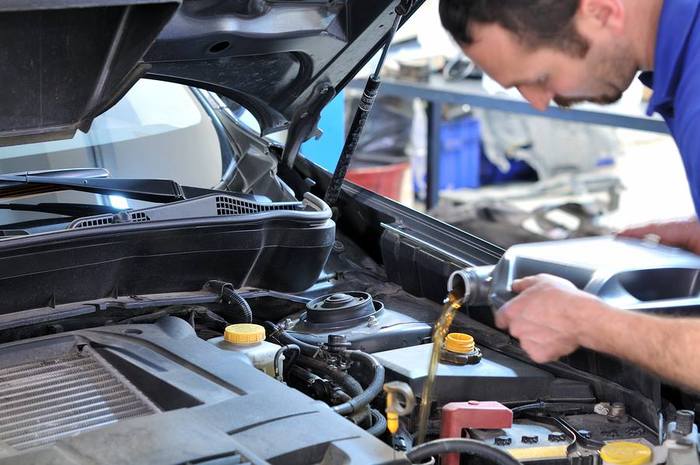 So don't park the old-fashioned way, make parking reservations for your next trip now! We are always here and ready to help!